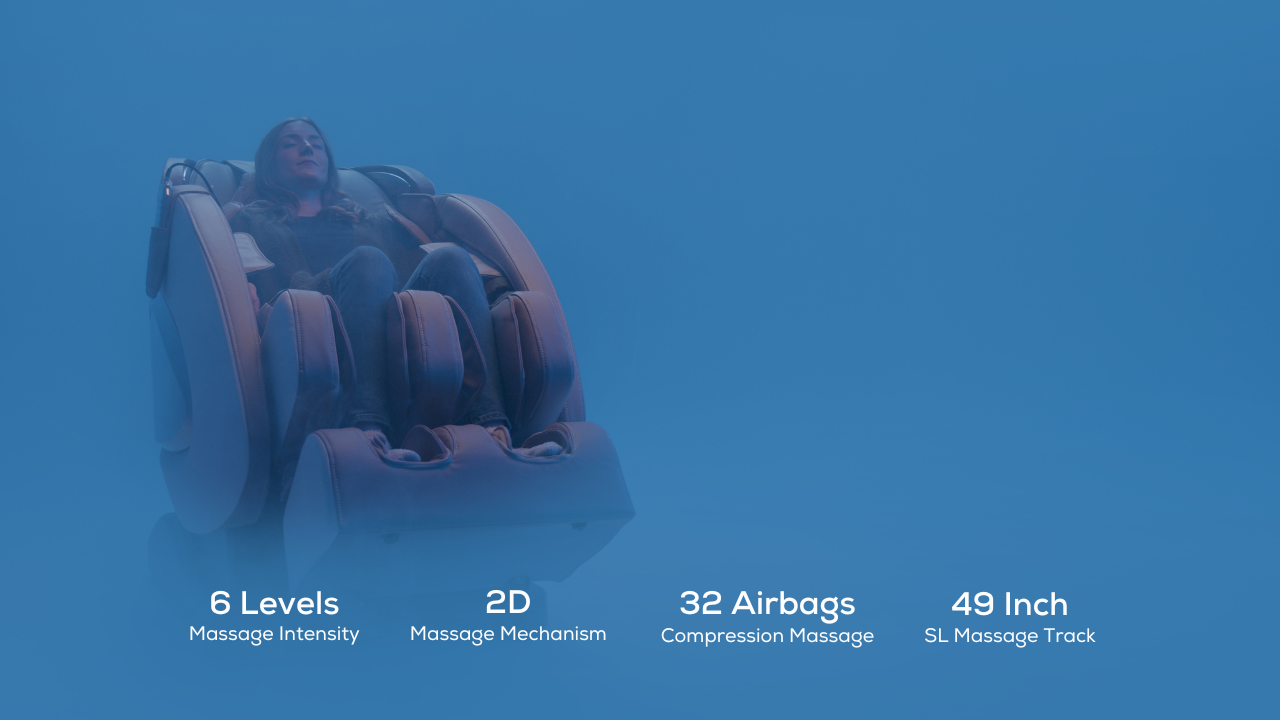 EVERYTHING YOU NEED TO ACHIEVE A RELAXED STATE OF MIND AND BODY
This latest Galaxy model is crafted with soft premium leather and carbon fiber heating to embrace your entire body warmly. At the same time, ten built-in programs work to refresh and rejuvenate completely.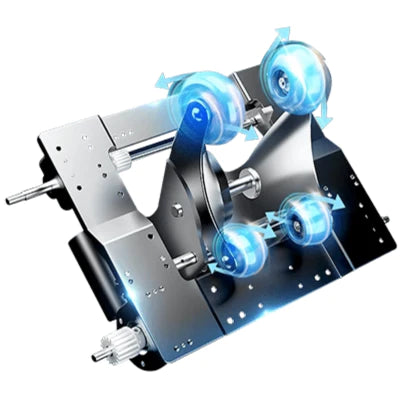 Intelligent 2D Massage Mechanism
Our Intelligent 2D Massage Mechanism carries the rollers up and down the track, following the curve of your spine, while the roller arms move simultaneously from side to side. The rollers run through a variety of motions simulating classic massage techniques – kneading, rolling, tapping, etc.
Premium S+L Shaped Massage Track
Advanced Multi-Dimensional Massage Technology with S+L-track systems extends massage coverage from the top of the shoulders to the bottom of the glutes.
Commercial Heavy-Duty Iron Metal Chair Frame
The innovative commercial heavy-duty iron metal chair frame connects the guide track and provides solid support for the chair.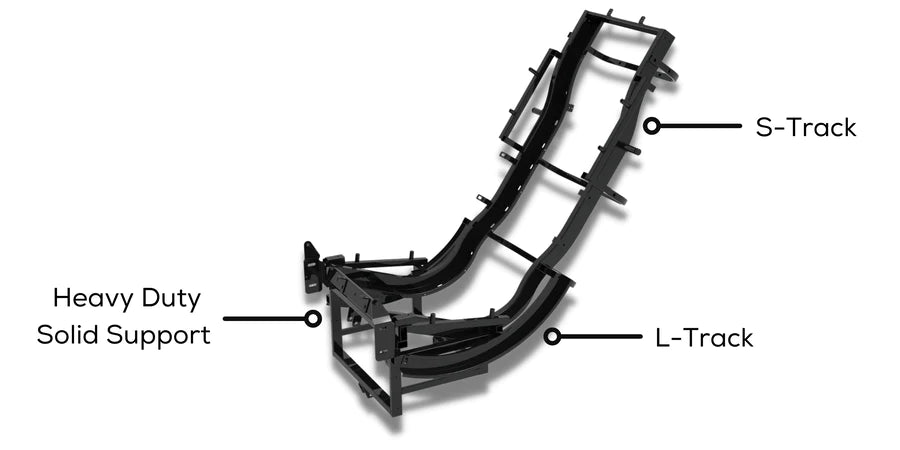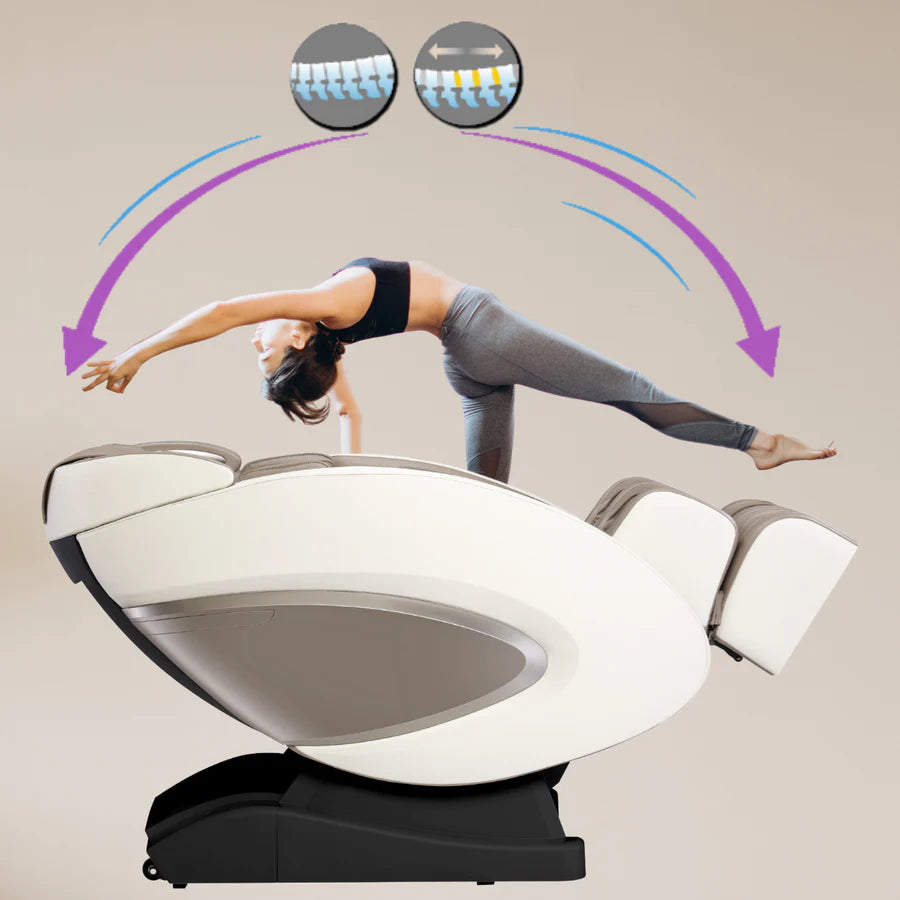 Spinal Reflexology Stretch Massage
Our expansive "bend and stretch" functionality provides unprecedented leg and spine relief, increasing blood flow to the vertebrae and discs and rejuvenating the lower back, allowing you to recover with greater efficiency.
Auto Body Scanning System
The Auto Body Scanning System maps your entire back before the massage begins, to ensure massage accuracy and efficiency.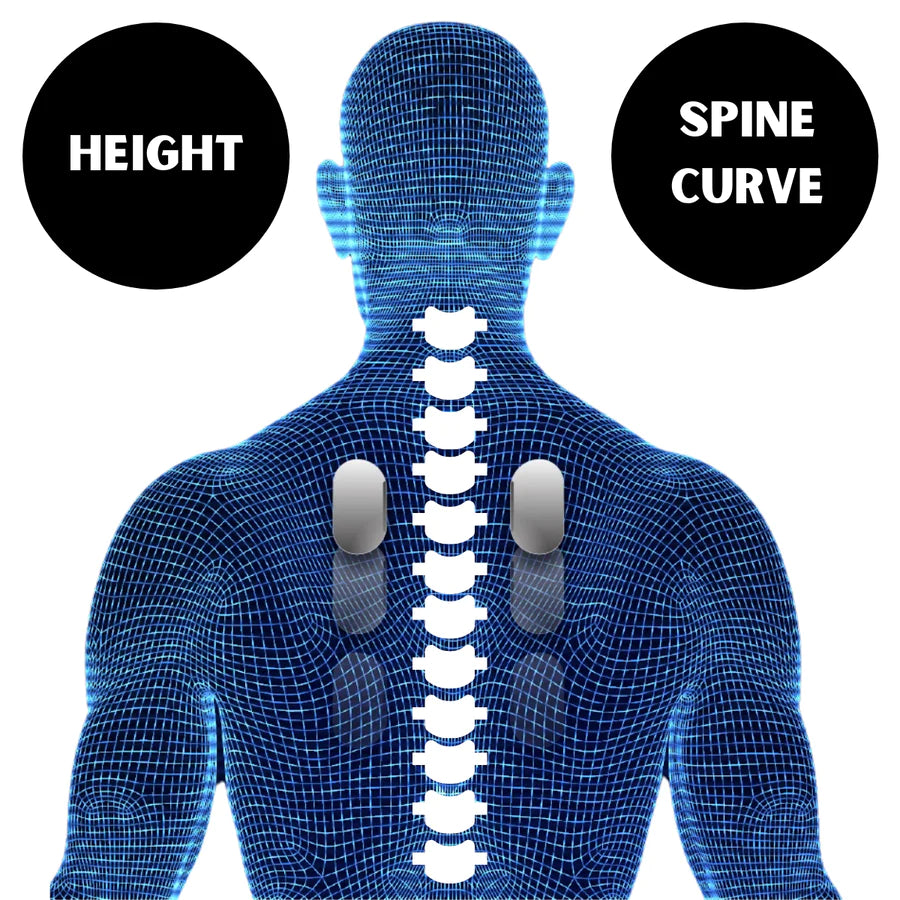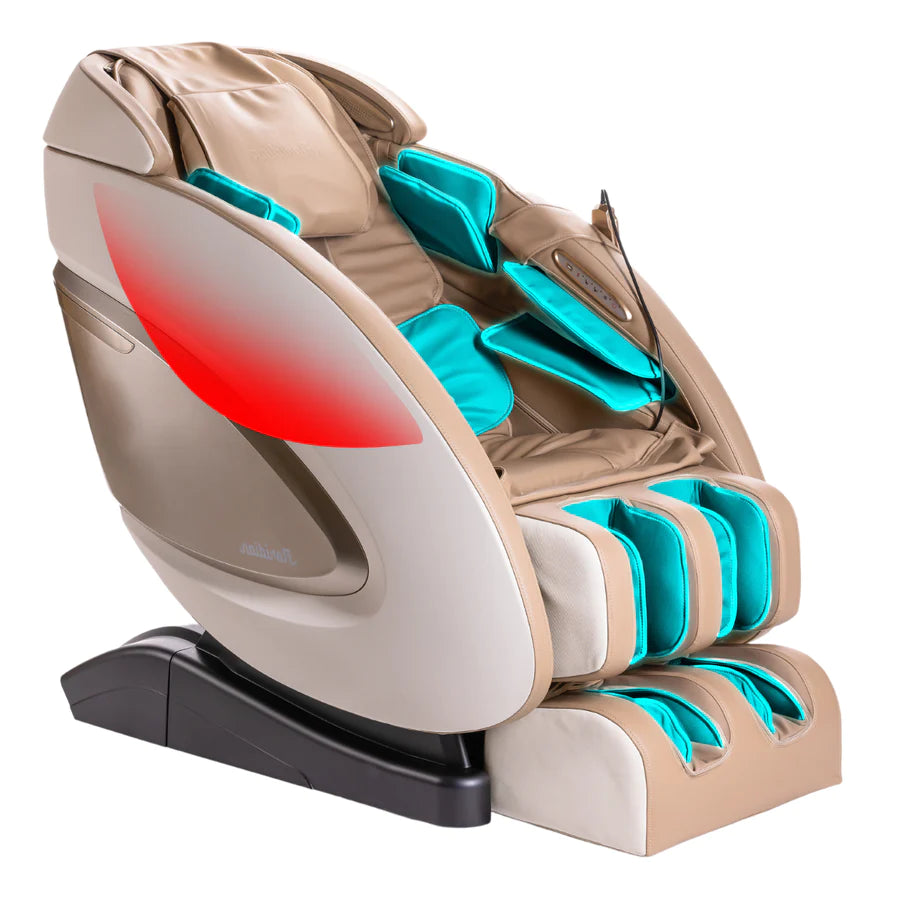 32 Airbags Compression Massage System
Built into the chair are 32 airbags that rhythmically inflate and deflate during your massage session. These airbags gently stretch muscles to ease tension and fatigue and to improve circulation.
True Zero Gravity Experience
The Zero-Gravity Experience shifts the seat to one of two positions, evenly distributing body weight and reducing pressure throughout the body, achieving a floating sensation.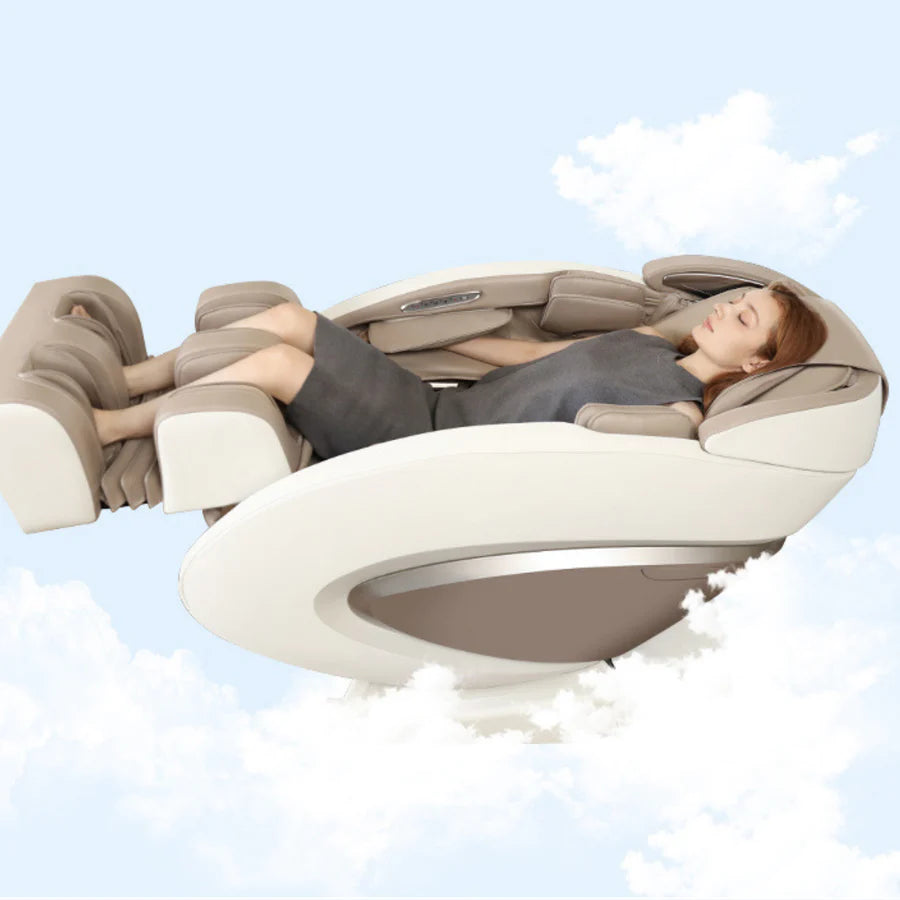 Reflexology Foot Roller
Drawing on the principles of reflexology, our foot roller stimulate nerve endings on the feet to relieve tension, improve circulation, and renew vitality throughout the body.
Space-Saving Design
The Galaxy 2D slides forwards to create more space saving from the wall to allow the chair to be within 3 inches away from the wall. Maximizing living space in your home.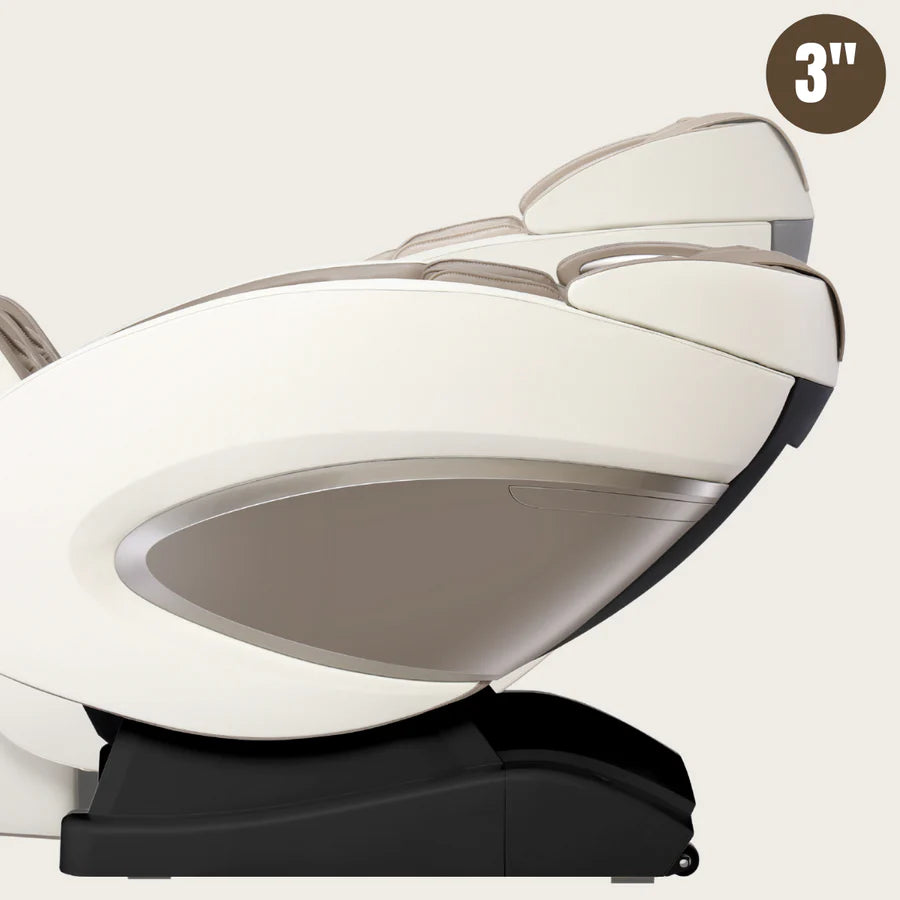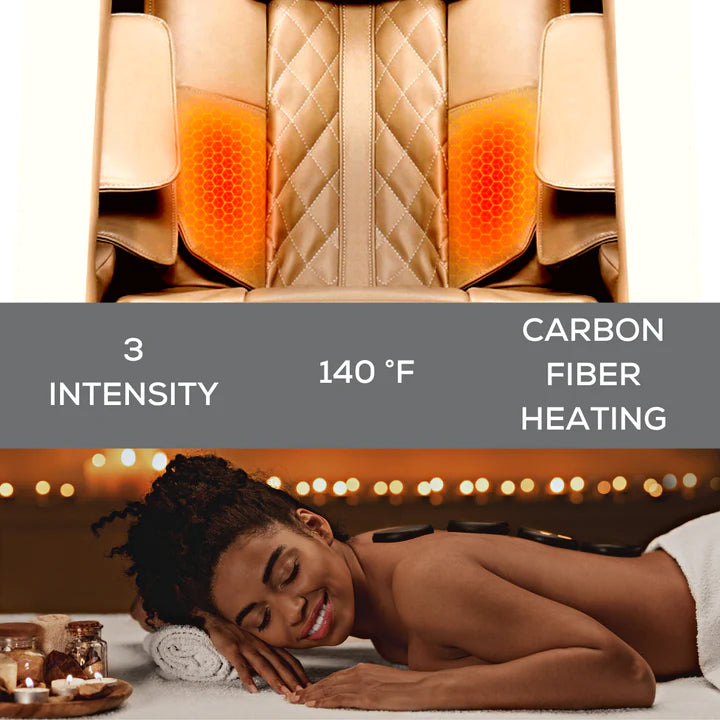 Carbon Fiber Heating (3 Different Intensities Level)
Unlike metal, there is no thermal conducting process on carbon fiber, of which all the carbon wires can be heated instantly and wholly, so its heating speed is very fast. Within 2 minutes the surface temperature of the carbon fiber electric room heater can reach up to 140 (104, 122, 140) degrees Fahrenheit.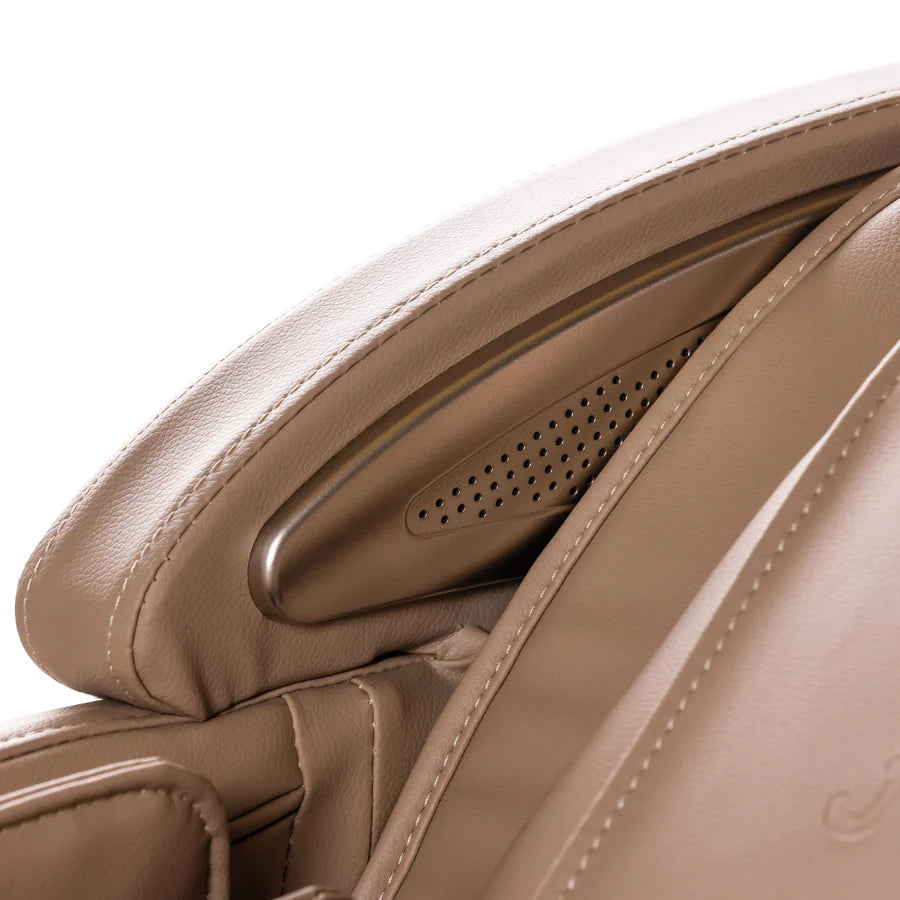 Premium Bluetooth Speakers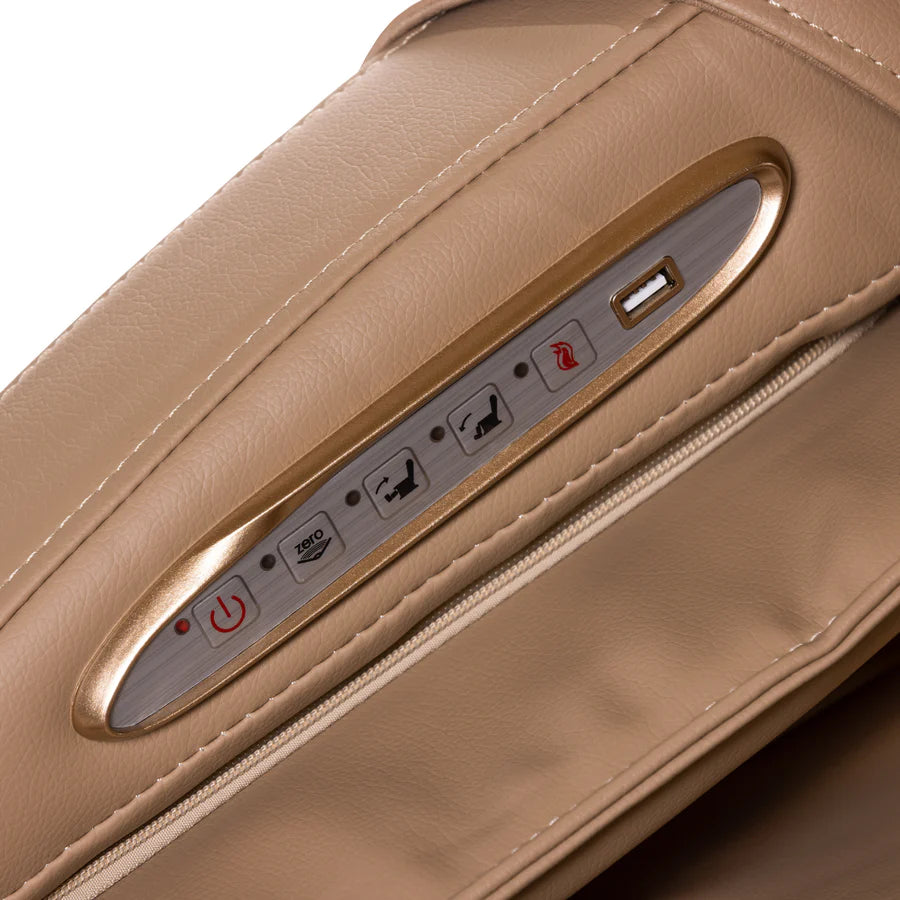 10 Sets of Auto Massage Programs
Intelligent 2D Massage Mechanism

Premium S+L Shaped Massage Track

32 Airbags Compression Massage System
Auto Body Scanning System
Carbon Fiber Heating (3 Different Intensities Levels)
Spring Loaded Leg Extension (Up To 5.5″)
Reflexology Foot Roller
True Zero Gravity Experience
Space-Saving Design (3″ From The Wall)
Built-in Bluetooth Speaker
USB Charging Port For Mobile Phone
TFT HD Color Display Hand Controller
Instant Access Button
SPECIFICATIONS:
Model Number: FBMC-888
Upright Dimensions: 57"L x 29"W x 44"H
Reclined Dimensions: 67"L x 29"W x 34"H
Product Weight: 185 lbs
User Weight Limit: 235 lbs
User Height Range: 4'8″ – 6'3″