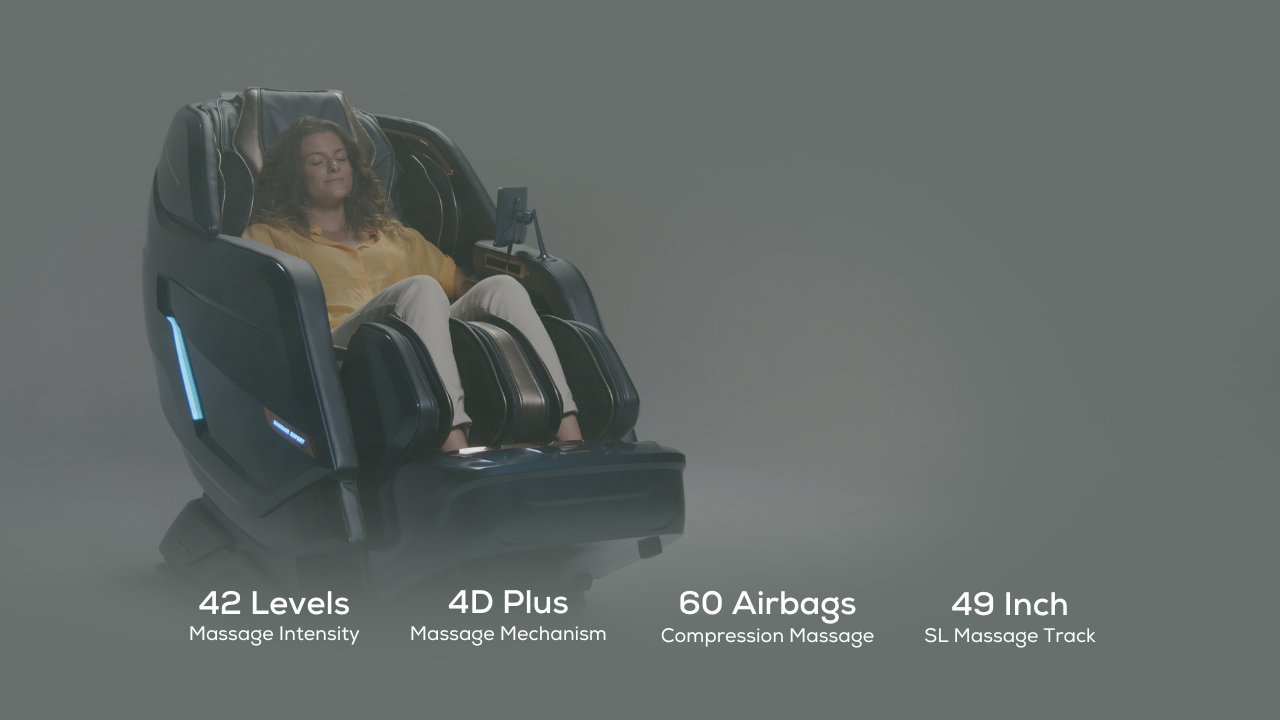 A Breakthrough in Robotic Massage Technology
Not only create a sense of relaxation, comfort but also relieve tension. In today's technology, massage chairs apply special techniques such as punching, pressing, kneading, flapping, and stretching, to help visibly improve blood circulation and health.
Especially with the Floridian Brand Massage Expert 4D Plus Massage Chair, applying 4D Plus (Air Compression) Massage Mechanism technology with 11 automatic massage exercises and adjustable massage intensity of 42 levels, as well as the ability to accurately detect acupuncture points.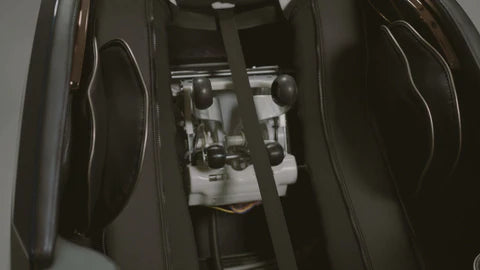 Intelligent 4D Plus Massage Mechanism
Even beyond traditional 3D mechanical massage movement, the Floridian Brand Massage Expert 4D uses "Air Compression Massage Mechanism", truly offer 4D programs to include the dimension of variable speed. Massage strokes speed up and slow down mid-stroke, just like the hands of a professional massage therapist.
Premium S+L Shaped Massage Track
Advanced Multi-Dimensional Massage Technology with S+L-track systems extends massage coverage from the top of the shoulders to the bottom of the glutes.
Commercial Heavy-Duty Iron Metal Chair Frame
The innovative commercial heavy-duty iron metal chair frame connects the guide track and provides solid support for the chair.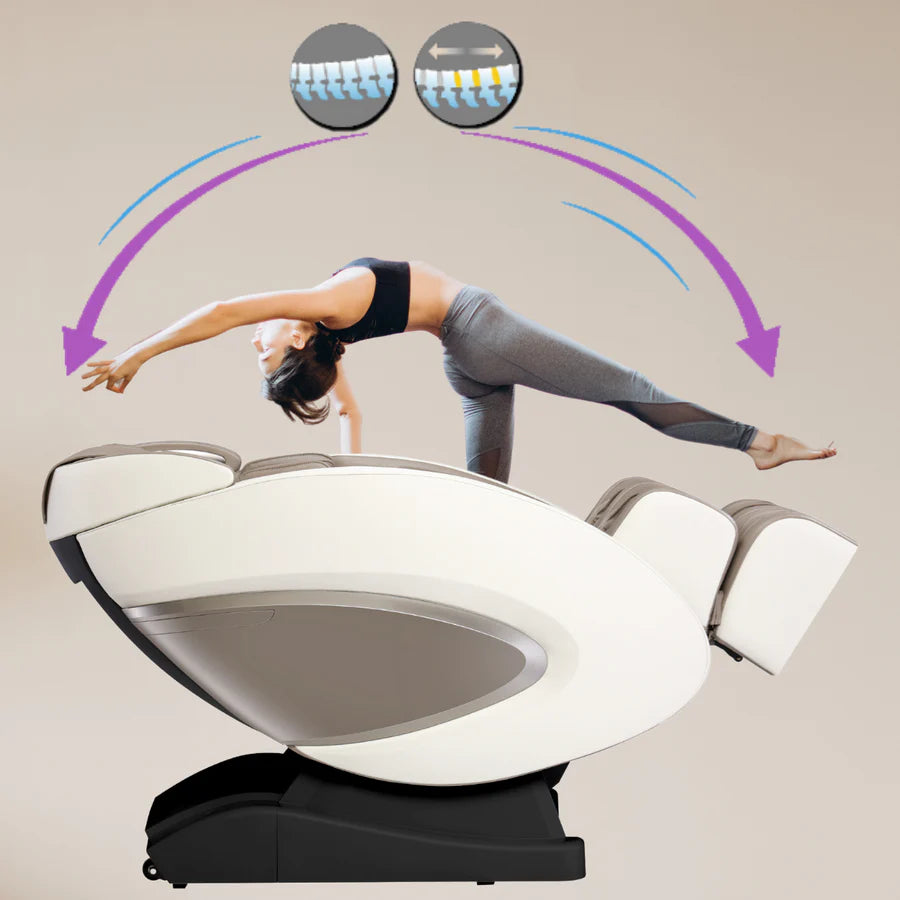 Spinal Reflexology Stretch Massage
Our expansive "bend and stretch" functionality provides unprecedented leg and spine relief, increasing blood flow to the vertebrae and discs and rejuvenating the lower back, allowing you to recover with greater efficiency.
60 Airbags Massage System
Built into the chair are 60 airbags that rhythmically inflate and deflate during your massage session.
Dual Heating Zone Therapy (Lumbar/Calf)
The therapeutic heat function targets the lumbar and calf region, helping to ease tension, reduce stress, and alleviate sore muscles.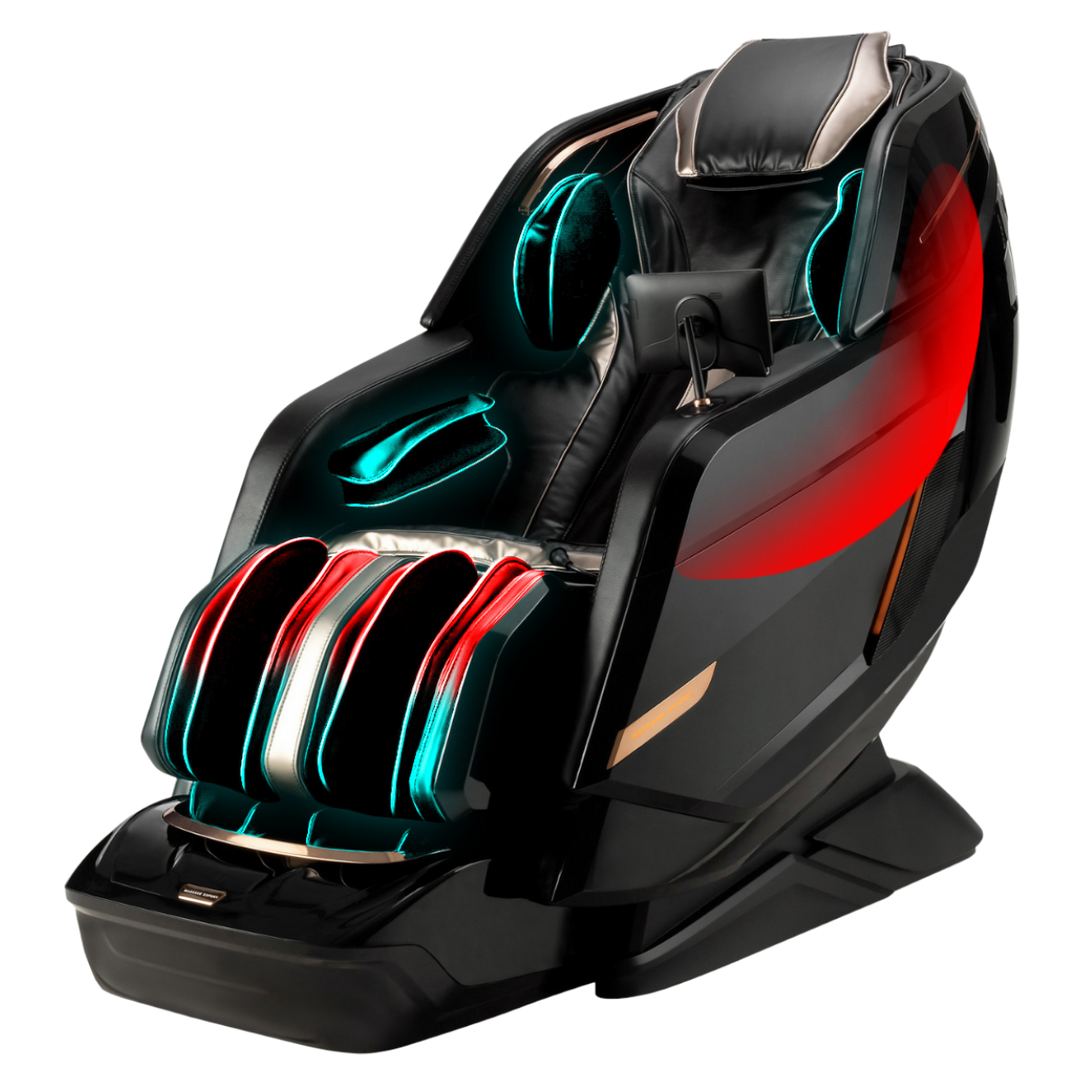 Triple Reflexology Foot Rollers
Drawing on the principles of reflexology, our foot rollers stimulate nerve endings on the feet to relieve tension, improve circulation, and renew vitality throughout the body.
Shiatsu Calf Roller
The Massage Expert 4D+'s Shiatsu Calf Roller mechanism is designed to activate the firm muscle tissue behind the calf muscles.
Auto Body Scanning System
The Auto Body Scanning System maps your entire back before the massage begins, to ensure massage accuracy and efficiency.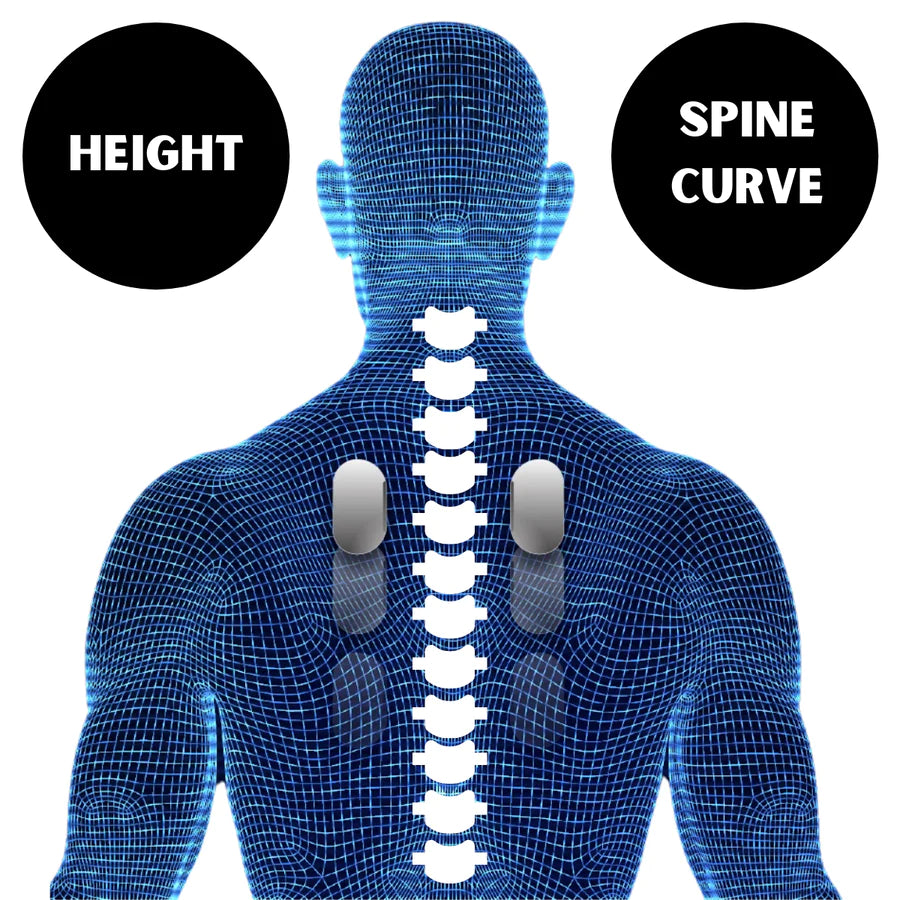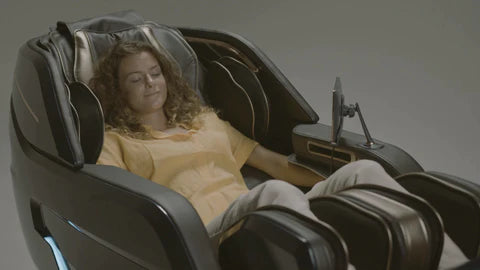 True Zero Gravity Experience
The Zero-Gravity Experience shifts the seat to one of two positions, evenly distributing body weight and reducing pressure throughout the body, achieving a floating sensation.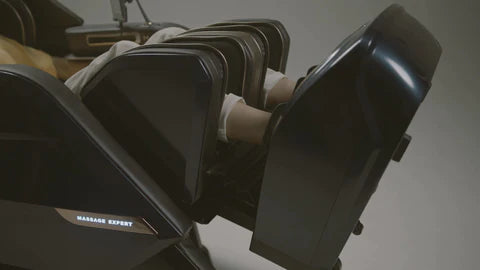 Premium Motorized Leg-rest
The footrest mechanically extends up to 5.5 inches and then retracts to create a custom length set for the user's legs.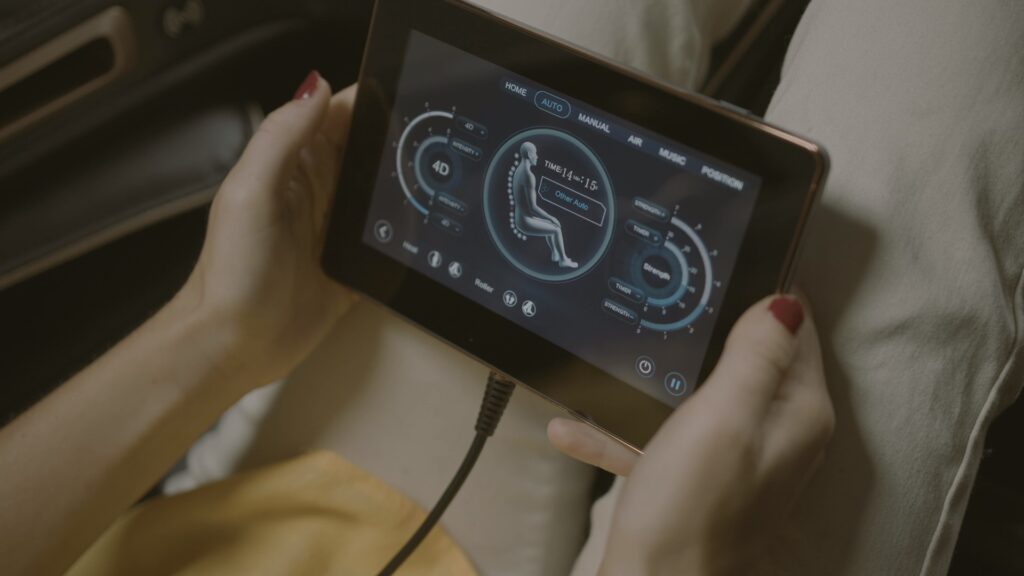 Upgraded 7″ Touch Screen Tablet
The new 7″ touch screen tablet remote is mounted in easy reach, and the display dynamically changes as you use the chair. It's easy to get a professional full-body massage by touching one of 11 expertly crafted massage sessions.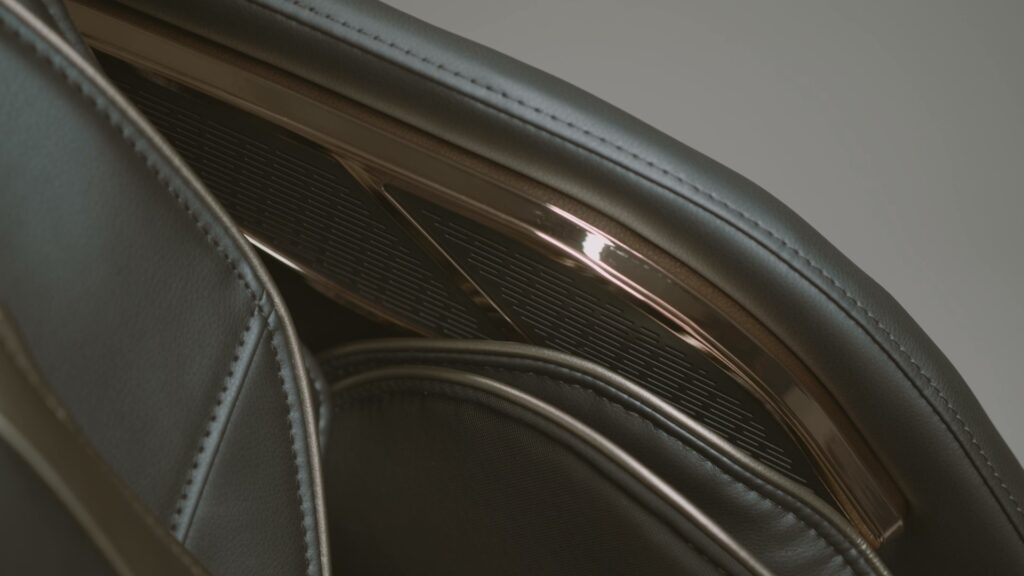 Premium Hybrid Bluetooth Speakers
The Massage Expert 4D also boasts a hybrid premium Bluetooth speaker system with a built-in sound menu that perfectly enhance your massage experience.
Product Details

11 Sets of Auto Massage Programs

Intelligent 4D Plus Massage Mechanism

60 Airbags Compression Massage System

Premium S+L Shaped Massage Track

Premium Hybrid Bluetooth Speakers

Upgraded 7″ Touch Screen Tablet

Dual Sensor Auto Body Scanning System

Dual Heat Therapy (Lumbar/Calf)

True Zero Gravity Experience

Spinal Reflexology Stretch Massage

Automatic Leg Extension (Up To 5.5″)
Triple Reflexology Foot Rollers + Shiatsu Calf Roller
Wireless Charging Station For Mobile Phones

Space-Saving Design (5″ From The Wall)

PU Leather w/ Auto-Craft Paint
Technical Specifications
Model Number: FBMC-239-4D+
Upright Dimensions:  63"L x 32"W x 46"H
Reclined Dimensions: 68"L x 32"W x 39"H
Product Weight: 251 lbs

User Weight Limit: 300 lbs

User Height Range: 4'8″ – 6'6″