Maritime Inspired Relaxation in Your Home
Introducing the Floridian Brand Royal Shell Massage Chair, the epitome of luxury and relaxation designed to bring the serene coastal charm of Florida into your home. Crafted with your comfort in mind, this state-of-the-art massage chair is the result of careful consideration and customer feedback. Experience the ultimate in relaxation as you immerse yourself in the coastal ambiance of the Floridian lifestyle.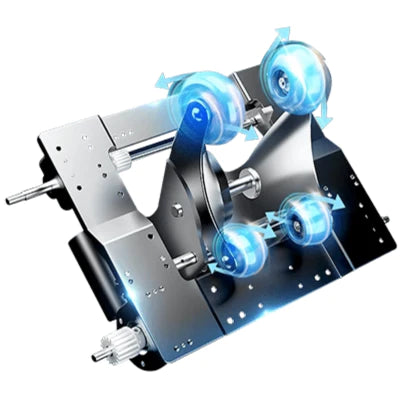 Intelligent 2D Massage Mechanism
Our Intelligent 2D Massage Mechanism carries the rollers up and down the track, following the curve of your spine, while the roller arms move simultaneously from side to side. The rollers run through a variety of motions simulating classic massage techniques – kneading, rolling, tapping, etc.
Premium S+L Shaped Massage Track
Advanced Multi-Dimensional Massage Technology with S+L-track systems extends massage coverage from the top of the shoulders to the bottom of the glutes.
Commercial Heavy-Duty Iron Metal Chair Frame
The innovative commercial heavy-duty iron metal chair frame connects the guide track and provides solid support for the chair.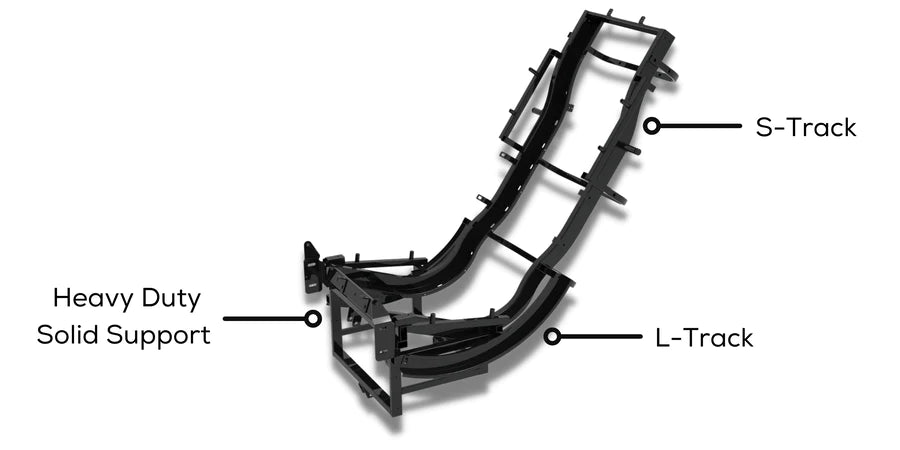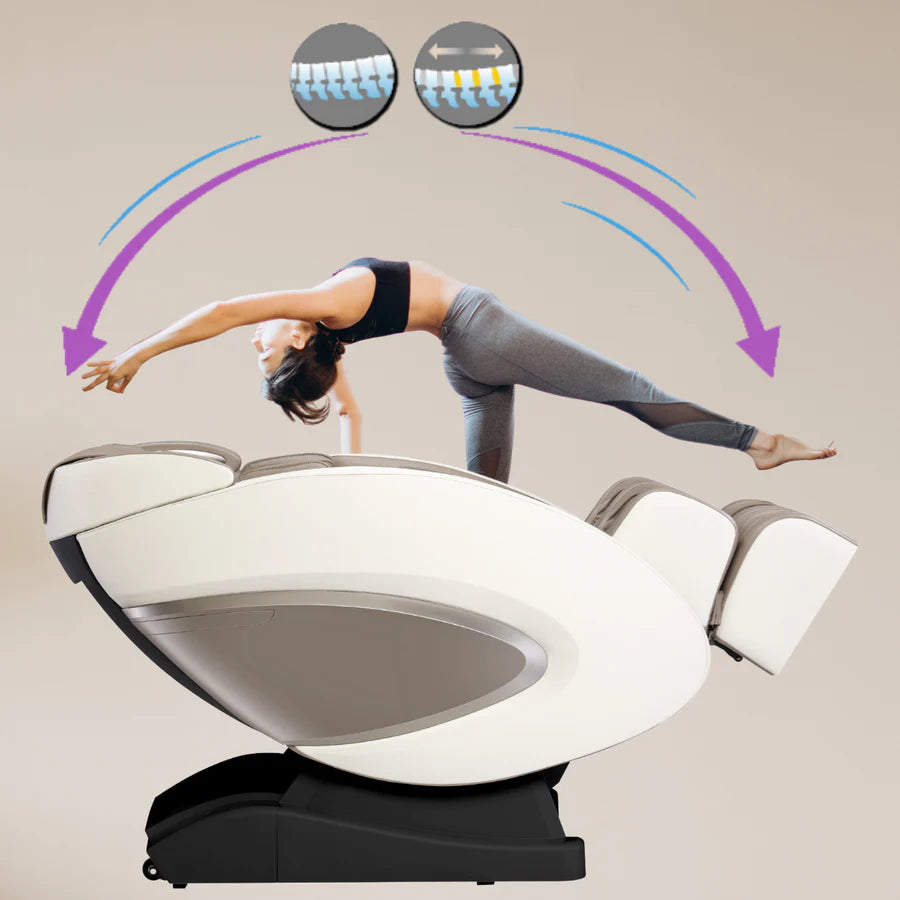 Spinal Reflexology Stretch Massage
Our expansive "bend and stretch" functionality provides unprecedented leg and spine relief, increasing blood flow to the vertebrae and discs and rejuvenating the lower back, allowing you to recover with greater efficiency.
Auto Body Scanning System
The Auto Body Scanning System maps your entire back before the massage begins, to ensure massage accuracy and efficiency.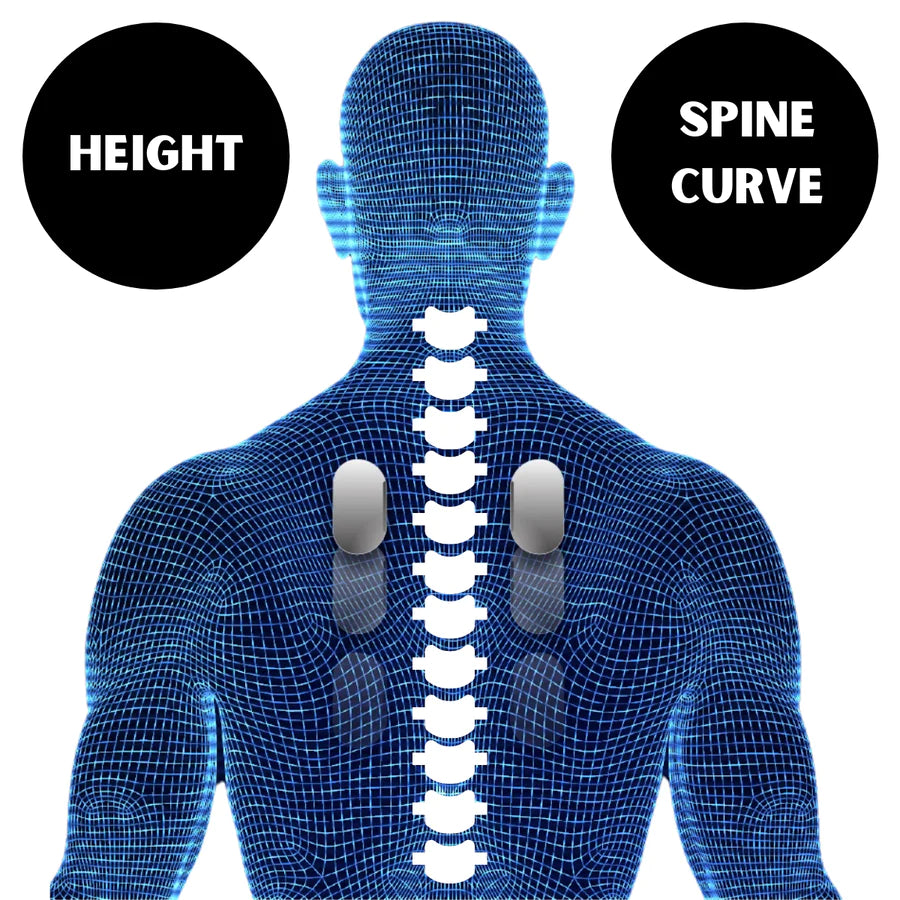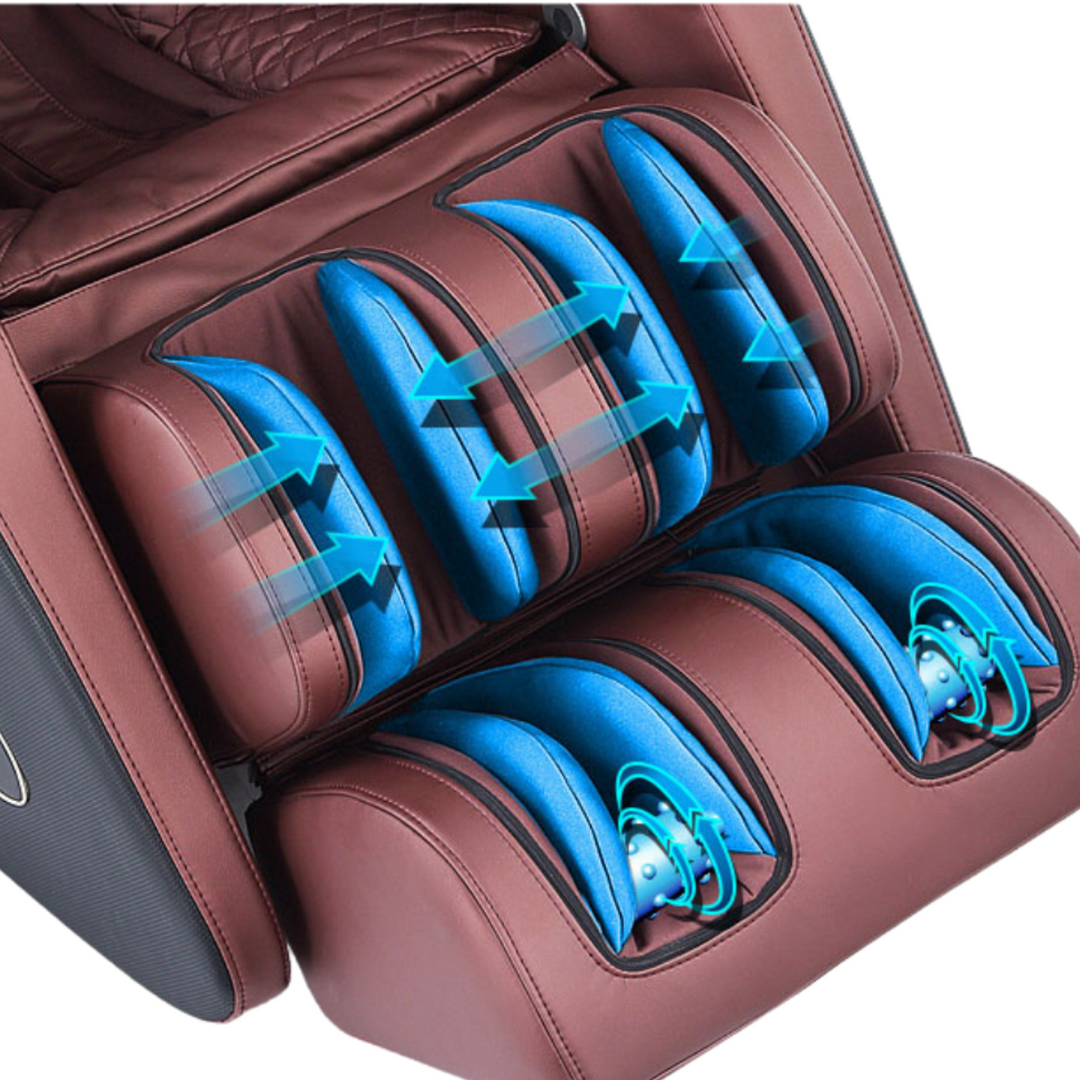 38 Airbags Compression Massage System
Built into the chair are 32 airbags that rhythmically inflate and deflate during your massage session. These airbags gently stretch muscles to ease tension and fatigue and to improve circulation.
Triple Reflexology Foot Rollers
Drawing on the principles of reflexology, our foot rollers stimulate nerve endings on the feet to relieve tension, improve circulation, and renew vitality throughout the body.
True Zero Gravity Experience
The Zero-Gravity Experience shifts the seat to one of two positions, evenly distributing body weight and reducing pressure throughout the body, achieving a floating sensation.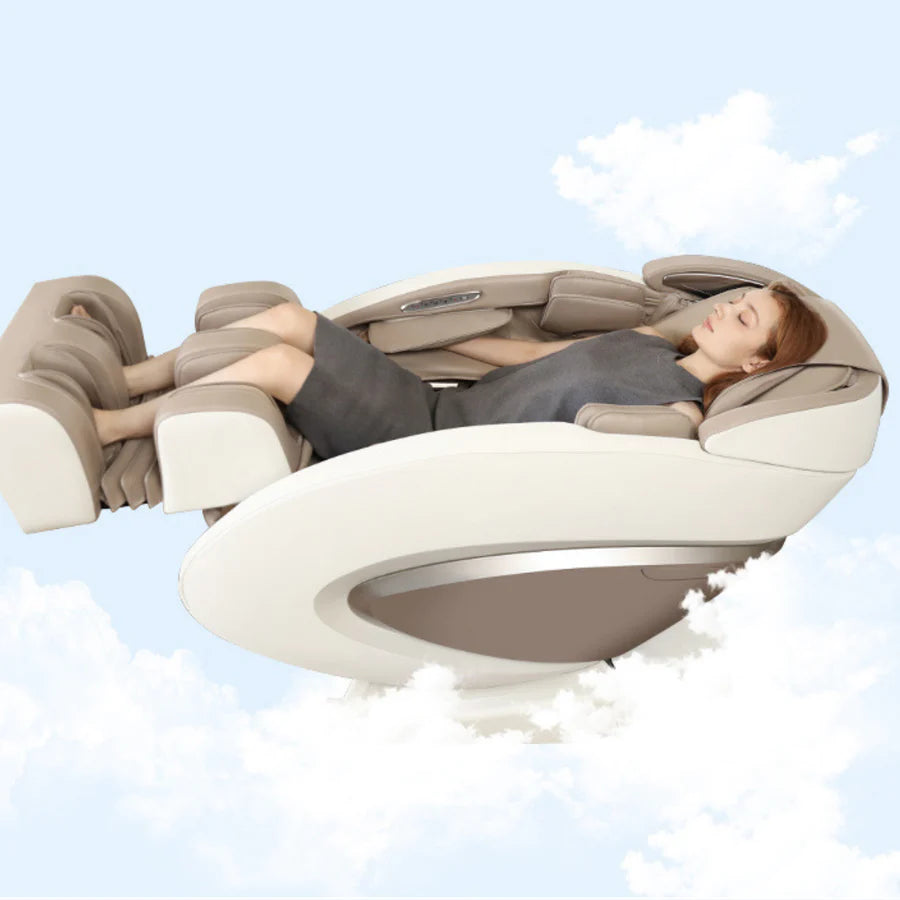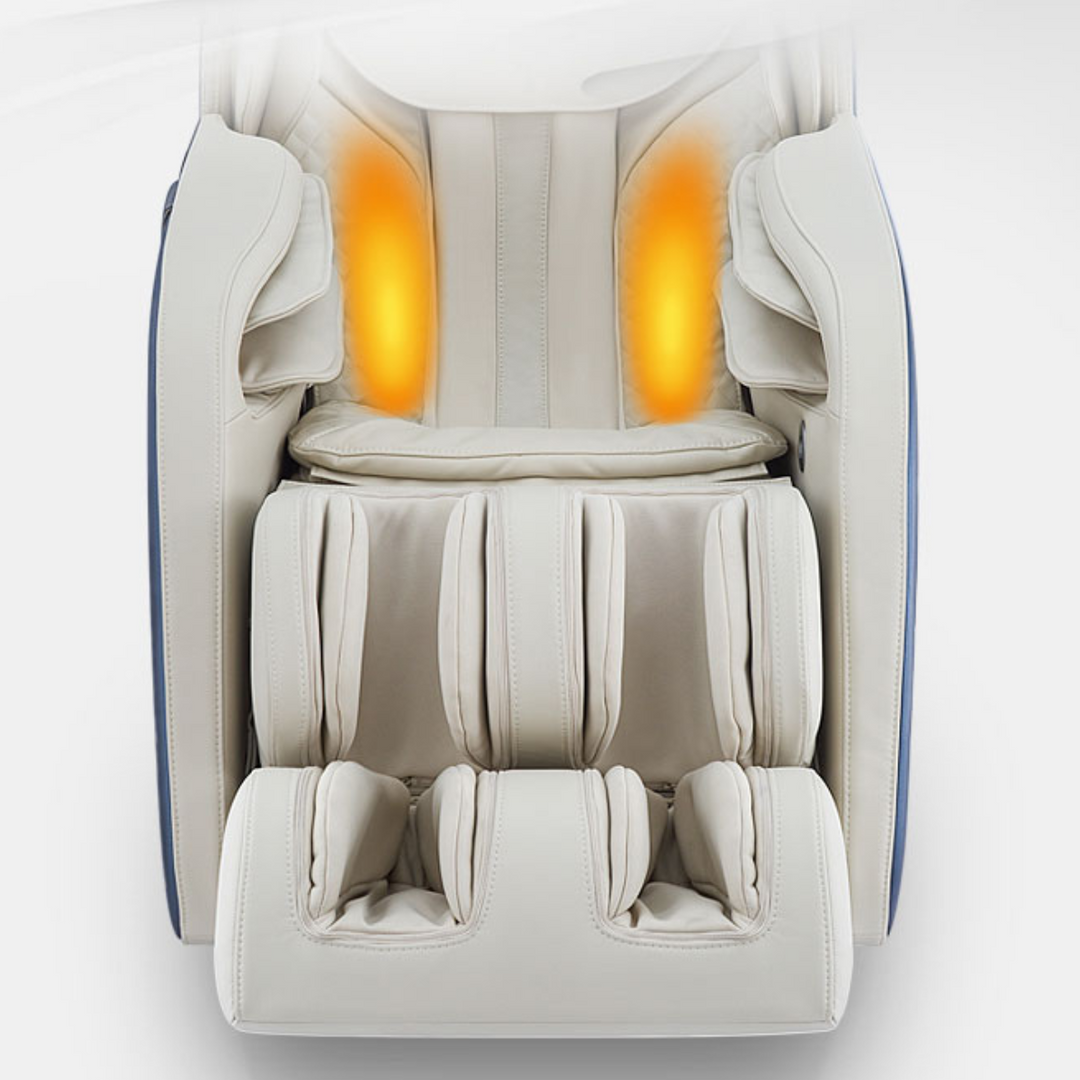 Heat Therapy (Lumbar)
The therapeutic heat function targets the lumbar region, helping to ease tension, reduce stress, and alleviate sore muscles.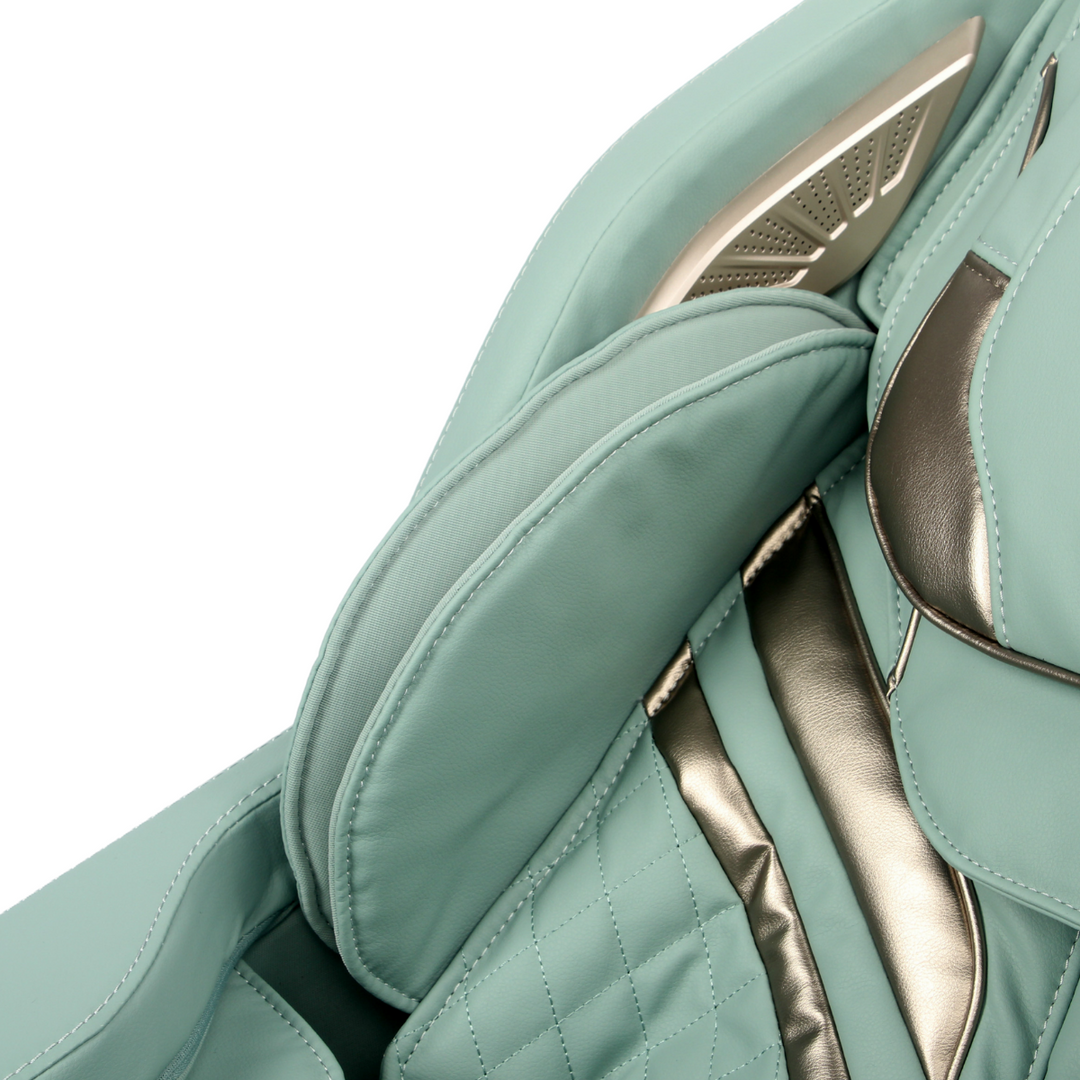 Premium Bluetooth Speakers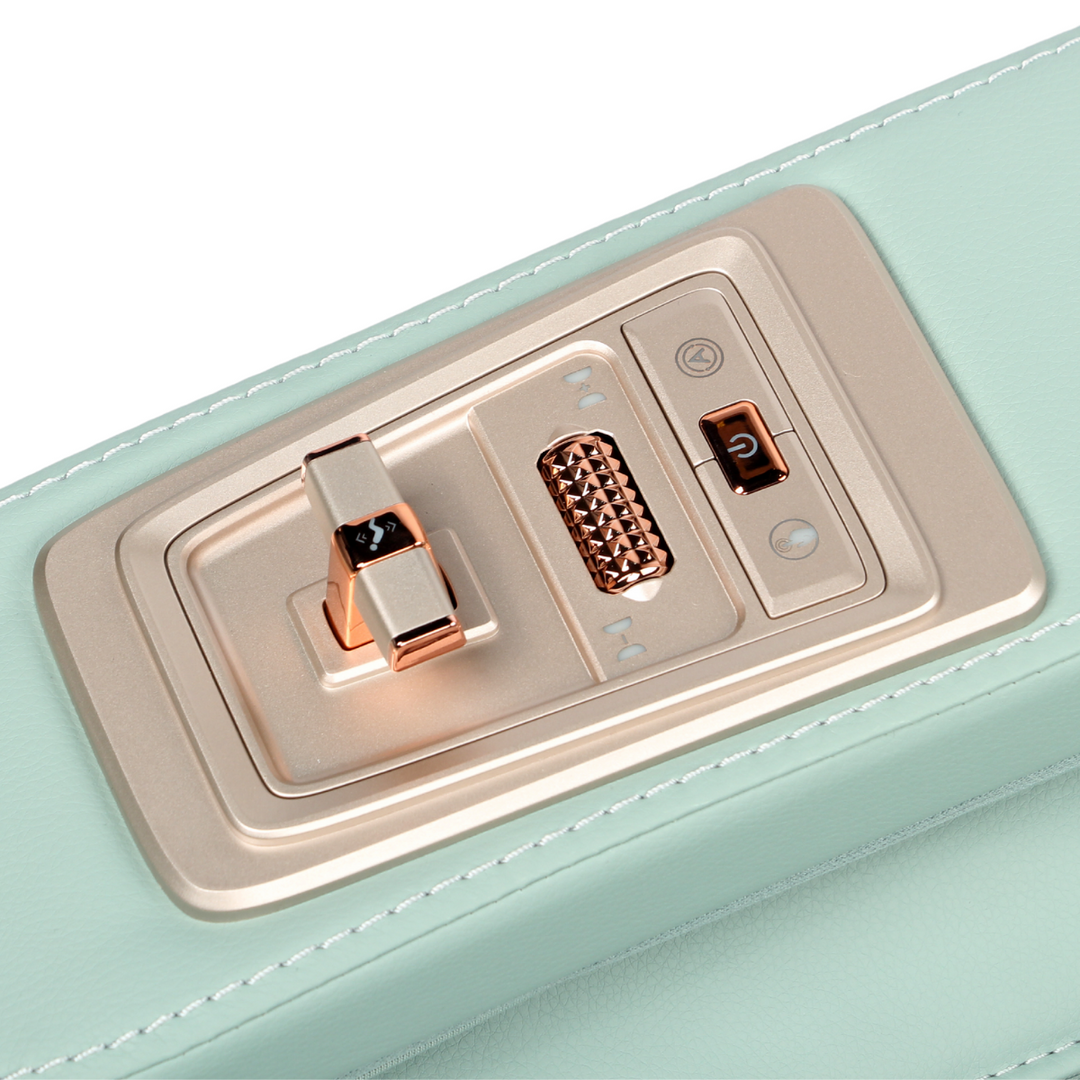 Product Details
11 Sets of Auto Massage Programs
Intelligent 2D Massage Mechanism
38 Airbags Compression Massage System

Premium S+L Shaped Massage Track

Auto Body Scanning System
Premium Vegan Leather

Heat Therapy (Lumbar)
Spring Loaded Leg Extension (Up To 5.5″)
Premium Bluetooth Speakers
Reflexology Foot Roller
True Zero Gravity Experience
Technical Specifications


Model Number: FBMC-253
Upright Dimensions: 62.2"L x 29"W x 45.3"H
Reclined Dimensions: 68"L x 29"W x 32.7"H
Product Weight: 143 lbs
User Weight Limit: 253 lbs
User Height Range: 4'8″ – 6'3"