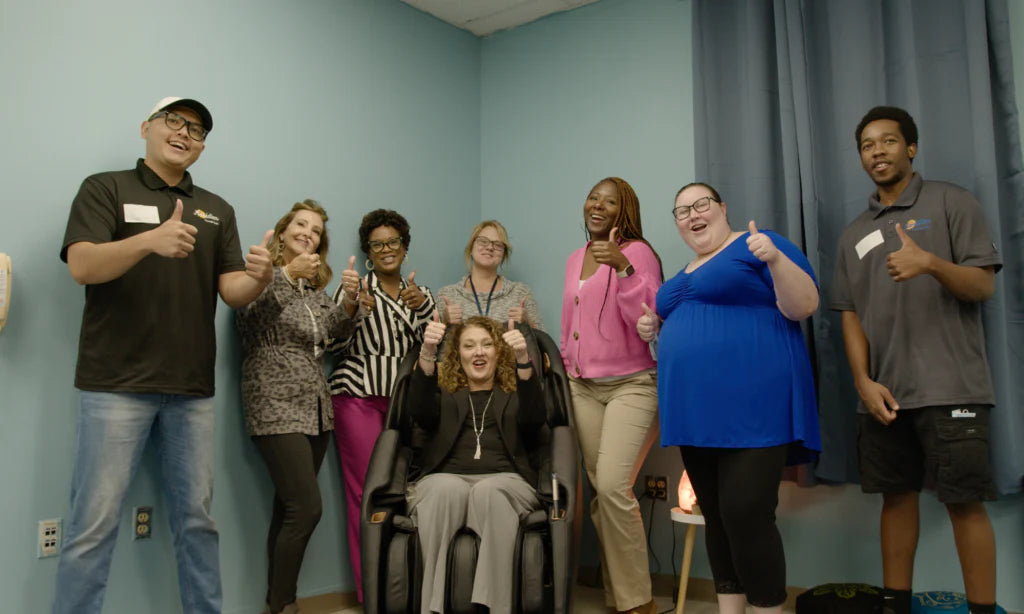 GREATNESS BEGINS HERE
After almost decade in the Massage Chair Industry, founder Robert Shih was inspired to create a new company that aligned with his own core values. A company that is hyper-focused on community, innovation, design and service. From there, Floridian Brand was born.
Our 4 Core Values:
Innovation. Quality. Service. Community
Innovation
Our continuous drive to innovate and make our products even better is why customers love and choose us. Floridian Brand was the first to:
Originate the ACMM (Air Compression Massage Mechanism) in the United States
Produce the 42-levels massage intensity massage mechanism
Introduce a 2D Shiatsu Calf Roller
QUALITY
Our Quality Control team works closely with our manufacturing plant to ensure that every Floridian Brand massage chair we design results in the highest quality product.
SERVICE
The staff, from design to sales to support and service teams have been through specific training programs developed by Floridian Brand. Your investment will be in the hands of those who know it best.
COMMUNITY
Our mission is to have a significant, positive impact on individuals achieving a healthy lifestyle. We move the community forward through the power of wellness.